Healthy and sustainable food
More than ever, society has a need for sustainable, healthy, and affordable food. We assist our clients in all links of the agri-food chain with the development and implementation of a strategy to make their offering more sustainable and healthier, thereby strengthening their market position. We help companies with their strategic positioning and (marketing) communication regarding healthy and sustainable food.
We believe in the power of collaboration between businesses, governments, civil society organizations, and knowledge institutions to achieve a healthier and more sustainable food system. To this end, we develop innovative platforms and alliances, and advise governments on accelerating the food transition.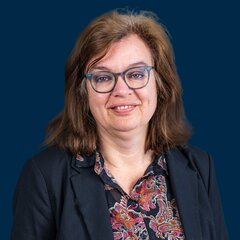 Want to know more about this topic?
Contact Suzanne van der Pijll
What we offer
Strategic sustainability positioning
Helping companies with strategic positioning and marketing communicaton on healthy and sustainable foods.
Climate action strategy
Supporting our clients to transform their businesses towards achieving their net zero ambitions by developing a concrete and science-based carbon strategy (in-line with the GHG Protocol and/or SBTI).
Circular packaging strategy
Development of a circular packaging strategy and to report on the progress in a transparent and authentic way.
Nutritional (marketing) advice
Advising companies on the possibilities to improve nutritional value of their products and advising if marketing communication is in line with (self-regulated) advertising and marketing guidelines.
Innovative platforms
Develop and facilitate business platforms and public-private alliances that accelerate the transition to a healthy, sustainable and fair food system.
Food transition
Advise governments (municipalities, provinces and central government) on accelerating the food transition.