Transparent value chains
Companies in all links of the (food) supply chain are increasingly expected to take responsibility for their impact on people and the environment throughout the value chain. Consumers increasingly want to know where and under which conditions their products have been produced. In addition, far-reaching European and national legislation in the field of due diligence, deforestation and child labor is being developed. Making the complex, international supply chains more sustainable is not easy. Based on our in-depth knowledge, we help companies with concrete advice to implement the six steps of the due diligence cycle (OECD).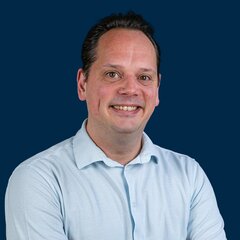 What we offer
Strategic due diligence advice
We support companies to implement the six steps of the due diligence cycle. In other words, to embed due diligence in their sustainability strategy, but also in concrete procedures, targets and supply chain agreements.
Supply chain analysis and risk assessment
We support companies and organizations in analyzing sustainability risks in their value chain(s). To set the right priorities and thereby realize a positive impact in their value chain. The UN Guiding Principles and OECD guidelines form the basis of our analysis.
Responsible procurement policy
The central question is: how do I use my purchasing power to create positive impact in the value chain? We help to choose the right instruments (e.g. code of conduct, certification), measures (e.g. concrete projects in production countries) or partnerships (e.g. joining existing initiatives).
Impact monitoring and reporting
Due diligence is a process of continuous improvement. We support companies to gain insight into the impact of their procurement policy on the identified risks and then report transparently on this, for example in a due diligence report or an (inte-grated) sustainability report.
Digital tools
We develop online applications that provide insight into complex supply chain issues such as living income, living wage and child labour. We also develop applications that transparently map the supply chain of specific raw materials, improve traceability, and give small-scale food producers a face and voice in the value chain.
Multi-stakeholder facilitation
Collaboration is essential for complex transitions in international agri-food chains. We facilitate coalitions of companies, civil society organisations, local partners and governments to determine a common sustainability agenda and jointly take concrete action.