We support our clients to develop an impactful sustainability strategy. We leverage the knowledge our four impact areas: agriculture, food, health and climate & biodiversity. Having a sustainability strategy in place is only the beginning, we support with its practical implementation, track and visualize the results in an attractive way and help to report transparently on the impact achieved.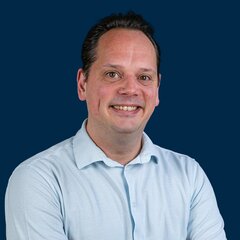 Do you want to work towards an impactful and measurable strategy for sustainability?
A strong team is ready to start.
Tijmen de Vries
Managing Partner
+31 (0)6 58762364
Send an email
Connect on LinkedIn