Strategy & Implementation
Sustainability strategy
More than ever, companies want to take their social responsibility. A growing number of consumers wants to know where their products come from and under which conditions, they were manufacturer. In addition, European legislation obliges companies to act responsibly and to report transparently on non-financial information.
We support our clients develop and implement a concrete and measurable sustainability strategy (based on materiality) that responds to an increasing demand for more transparency regarding non-financial performance of companies and organizations.
We believe that companies can create positive impact through the interaction between strategy, implementation, and activation.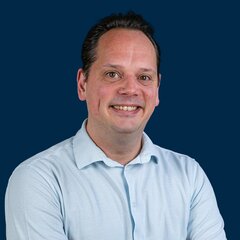 Do you want to work towards an impactful and measurable strategy for sustainability?
A strong team is ready to start.
Tijmen de Vries
Managing Partner
+31 (0)6 58762364
Send an email
Connect on LinkedIn