Futureproof agriculture
The agriculture of the future is more climate-friendly, climate-resistant, nature-inclusive, less dependent on plant protection products and with minimal emissions to air, ground and surface water. Farmers are adequately rewarded for their sustainability achievements and have long-term prospects. We help to realize the agriculture of the future together with our customers. In many of our projects on sustainable agriculture, farmer participation and involvement of societal stakeholders plays an important role. With their insights and practical experiences, we help new steps in the field of sustainable agriculture to be well embedded in farmers' practices and the social field.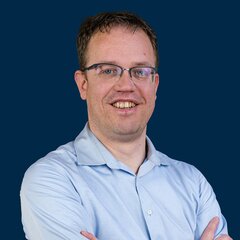 Want to know more about this topic?
Contact Harry Kager
What we offer
Strategy
We advise governments and businesses on achieving climate goals in agriculture, nitrogen reduction, better closing of cycles, becoming more independent of chemical crop protection and realizing a more biodiverse agriculture.
Communication
With webinars, events, campaigns, magazines, inspiration sessions and other communication tools, we bring sustainability achievements made by farmers across the stage, ensure that results of scientific research land in farmers' practice and stimulate innovation.
Online tools
We build knowledge platforms and websites on sustainable agriculture. With these tools we make new knowledge from research accessible for application in farmer practice.
Research dissemination
We build research communities and create effective communications about impactful research.