Developer for a Healthy World
You are not just a webdeveloper. You work with a purpose. Which is a healthy and sustainable world. As a developer at Schuttelaar & Partners you work closely together with fifty expert consultants in the field of nutrition, health and sustainability. You do this for a wide range of projects and customers, from small initiatives to large platforms. Do you want to contribute with your code to your ideals? Then we would like to get in touch with you.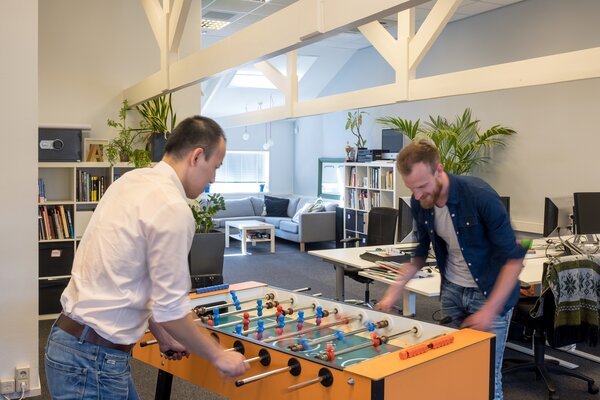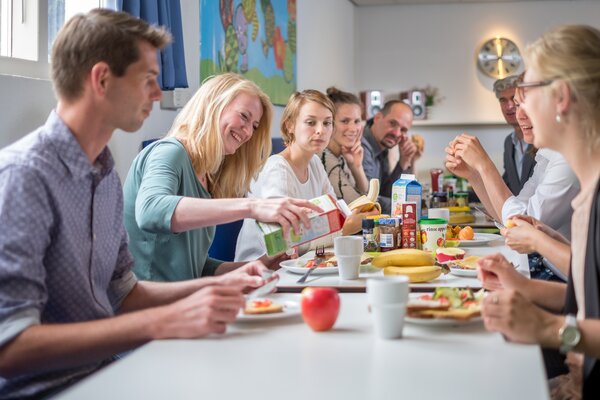 What characterizes you
"While programming I work on a healthier and more sustainable world. Through my work I contribute to my ideals; I do not just work on random projects. Whether I am building a website or developing a new tool, I always focus on positive impact."
What you will be doing
As a developer you work on the development of websites and web applications. You use modern web techniques, take into account usability and ensure a good experience on mobile devices. You develop both frontend and backend with languages like PHP and Javascript. In addition, you work closely with our consultants, designers and other developers.
You are more than just a code conduit - you invent smart solutions for our customers. You have an eye for detail, excellent HTML / CSS / PHP / Javascript skills and also know how to communicate. You live online and breathe webfonts, grids and pixels.
Do you have what it takes?
Higher/academic education or equivalent ability
You are a 'polyglot' developer and quickly acquire new languages and techniques
Robust knowledge of HTML5, CSS, PHP, SQL and Javascript
Experience with webtechniques, responsive and touch-first design
Experience with version control (git)
Experience with tooling, like Photoshop and Sketch
Extra's
Experience with NodeJS, PimCore, ReactJS, VueJS, Angular, AWS, Docker, D3.js
Experience with themes like open data, accessibility, SEO, online advertising, interaction design
Agency experience and/or open source contributions
What we are offering
Challenging and varied work for a unique employer with a mission.
Professional and collegial working atmosphere in a diverse team with an open-minded structure.
A learning environment with knowledge sharing and training-on-the-job
Fine salary and good secondary conditions of employment (mobile phone, travel allowance, education budget, pension)
Freedom in choosing your tools, like Mac/Windows/Linux, editors, etcetera
Plenty of room to develop yourself and your talents
Interested?
We would like to receive your CV, portfolio and letter of motivation as soon as possible at jobs@schuttelaar.nl.
For more information, please do not hesitate to contact us.

Mark Hage, Online development & tooling, +31 6 52 37 49 48
Karin van Dooren, Human Resources, +31 6 55 73 18 76