ECCMID 2022: Communicating new vaccines
On 25 April 2022, our colleague Bea Rofagha will be presenting a talk titled "Communicating new vaccines: lessons learnt from listening online" to the 32nd European Congress of Clinical #Microbiology & Infectious Diseases. In this article, we look back at our work with the European Center for Disease Prevention and Control.
Schuttelaar & Partners has been working for the European Center for Disease Prevention and Control (ECDC) since 2018 to improve the communication about vaccines and vaccinations in Europe. In the third and latest project for ECDC, starting in 2021, S&P has been working with the University of Antwerp and the London School of Hygiene and Tropical Medicine to develop a training programme to address the growing problem of online misinformation around vaccines.
Training health authorities across Europe
ECDC's request was to create a storyboard for an interactive training programme for national and regional health authorities across Europe. The aim of the training programme is to provide these health authorities with the tools and knowledge they need to identify and tackle online misinformation about vaccinations. This should ultimately lead to an increase in vaccination rates and thereby aid the fight against the COVID-19 pandemic.
S&P has the role of the project leader in this project. Our consultants coordinate the work of all consortium partners and are responsible for delivering the content of the training programme to ECDC. The combination of academic, medical, education and communication specialists within this consortium will ensure that the training meets the highest scientific standards and is meaningful to European public health organizations. S&P and its partners have now delivered the storyboard for the misinformation training to ECDC. Public health organizations will be able to make use of this training within a few months.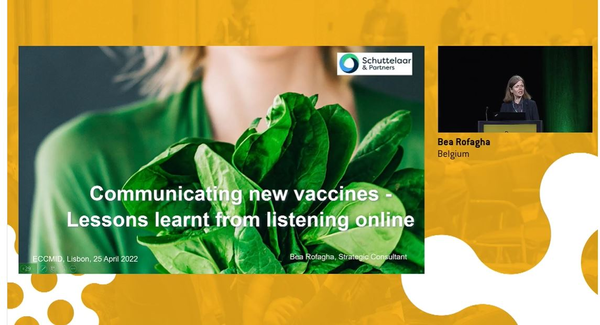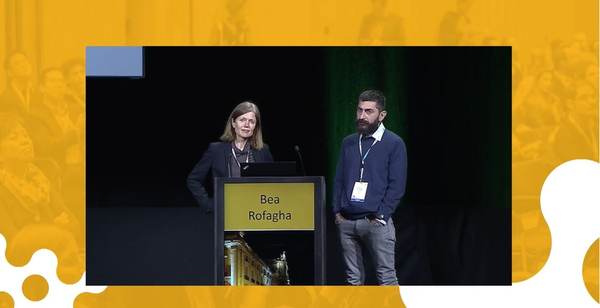 The session on 25 April 2022 was co-chaired by Joel Mossong, Epidemiologist for the Luxembourg Health Directorate - Direction de la Santé and Jonas Sivela, Chief Specialist and Head of Cultural, Behavioural and Media Insights Center of the Finnish Institute for Health and Welfare. It included the presentation "Online activity in 2020-2021: what happened, and who was active?" by Francesco Gesualdo, paediatrician and researcher on vaccine communication.